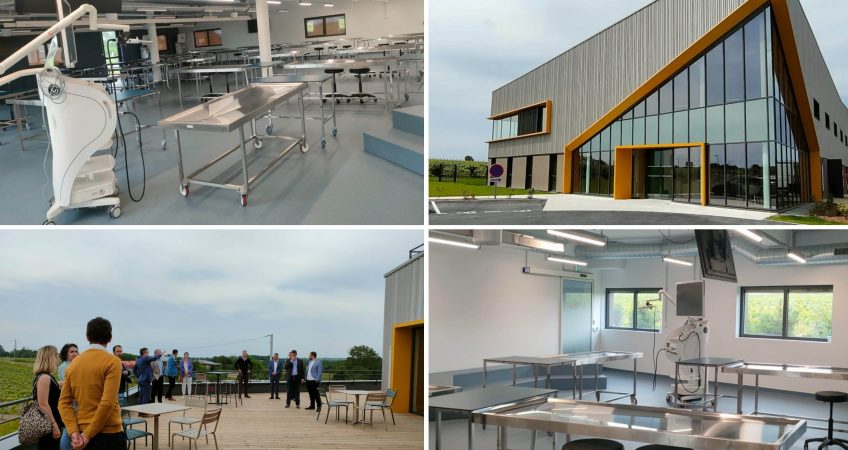 Vims, official partner of Skylab in Nantes!
The 22th May, we had the pleasure to participate in the inauguration of Skylab laboratory, a surgical training center offering a new service dedicated to healthcare professionals to provide their training.
Located in the heart of the Nantes vineyards, this latest generation technical platform allows you to be as close as possible to the operating room while benefiting from the latest technological developments. You will be able to take advantage of our innovative UHD display systems such as our 7K towers equipped with our broadcast system.
The first training session dedicated to VIMS shoulder arthroscopy is scheduled for October, the 12th and the 13th.