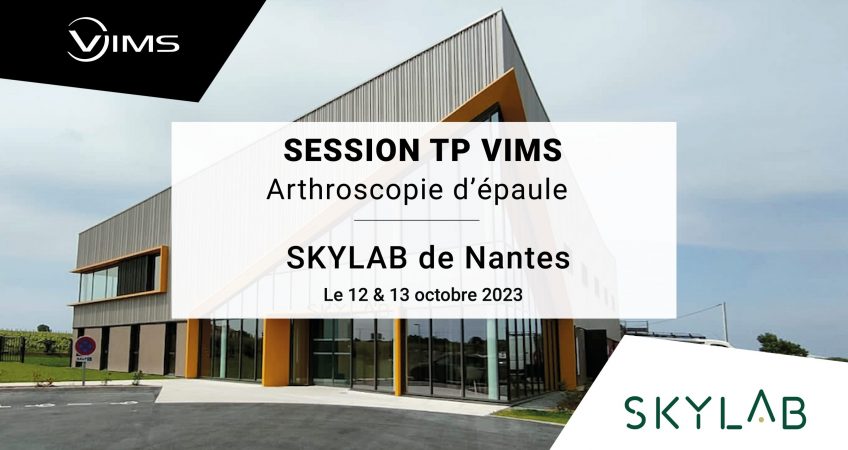 TP VIMS – SKYLAB
We are delighted to be organizing our first session dedicated to shoulder arthroscopy on October 13th at the Skylab in Nantes, a new training center of which we are a partner.
This session will feature our expert and referent surgeons on various shoulder indications, while taking advantage of the performance of our UHD visualization systems equipped with our broadcast solution and our wide range of Sport Médecine® implants, all in a unique location in the heart of the Nantes vineyards !
It will be hosted by Doctors Arnaud Gedeneche, Jean Kany, Thierry Joudet, Kevin Bargoin, Renaud Gravier et Romain Lancigu.
Program:
–   Practical work on rotator cuff and various surgical techniques
– Surgical technique practice : Bankart, DAC, Latarjet under arthroscopy, ArthroSharc transosseous system