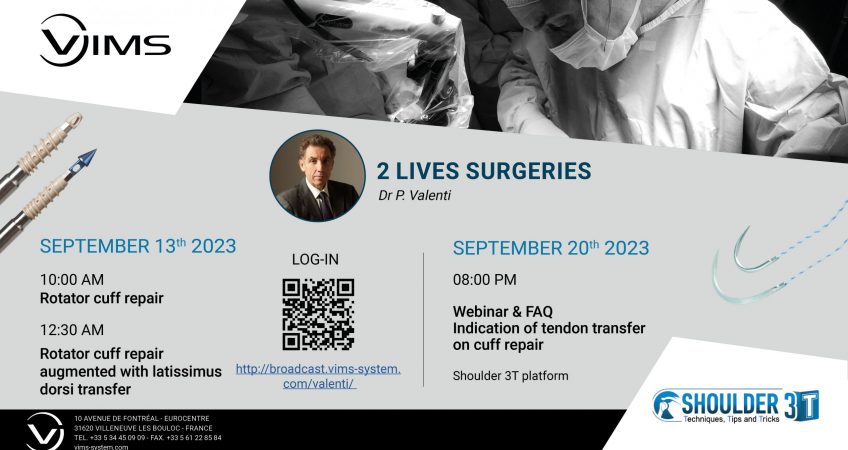 Shoulder 3T
Our Shoulder 3T session, in collaboration with doctor Philippe Valenti, will take place on September 13th !
Two live surgeries will be presented :
🕘 10:00 a.m. : Rotator cuff repair
🕛 12:30 p.m. : Rotator cuff repair augmented with latissimus dorsi transfer
This event will take place on Dr Valenti's broadcast platform:
🔗 https://lnkd.in/ex9c-rts
➡️ On September 20th at 8:00 p.m., Dr. Valenti will host a webinar on the indication of tendon transfer during rotator cuff repair, directly on the Shoulder 3T platform allowing you to discuss and ask questions live.
For more information on this event, do not hesitate to contact us!